New Released Products-AC50s 🌟Use code BFSALE69 to save an extra $69.99‼
This will be a great asset for us when camping out
We are able to run our car fridge 24/7 and USB fans at night
Then use the vehicle to charge it while driving
Use code BFSALE69 to save an extra $69.99
Click>>>
https://www.speesion.com/ac50s
⭐What's it ?
It's a 500Wh/300W Portable power station with a wide  14V-40V(Max),Max 120W, 10A Max. solar Input, MPPT, allowing recharge from AC wall outlet and solar panel. Two 120V AC outlet (Continuous 300W, pure sine wave) can load Max. 300W devices continuously.
⭐Is it safe ?
It utilizes the highest quality EV-grade 3C battery cell to guarantee the longest life, better heat dissipation and stability for the product. It is much safer than other common unknown battery cells on the market. It's noise-free, zero emissions, eco-friendly. Battery Management System (BMS) enables voltage/current control, temperature control and more advanced safety functions. Soft glue design & Superior flame retardant material.
Power supply for your GPS, electronic barometer, TV ,gaming PC, dehumidifier, snow blower, mini-refrigerator, portable stove, medical equipment, power your appliance anytime.
⭐AC50S 500Wh Portable Power Station
Capacity 500Wh/135135mAh, AC Load: Continuous 300W, Pure Sine Wave

Multi-outputs for Various Power Needs:2*AC120V AC outlet, 2*DC12V3A, 1*DC12V10A Car Port, 1* PD 45W Type-C, 4*USB-A 5V/3A

AC/Solar/Generator/Car Recharge.

Wide Solar Input: 14-40V(OCV), Max.120W, Max.10A. Solar Recharge Mode: MPPT.

Charge and Discharge (Pass-through) Function.

Regulated DC12V , Care for Car-powered Devices.
🛒  Free Shipping (5-8 Business Day)
📞 (626) 333-4255 
📧 service@speesion.com
📍   15650 Salt Lake Ave. 
City of Industry CA 91745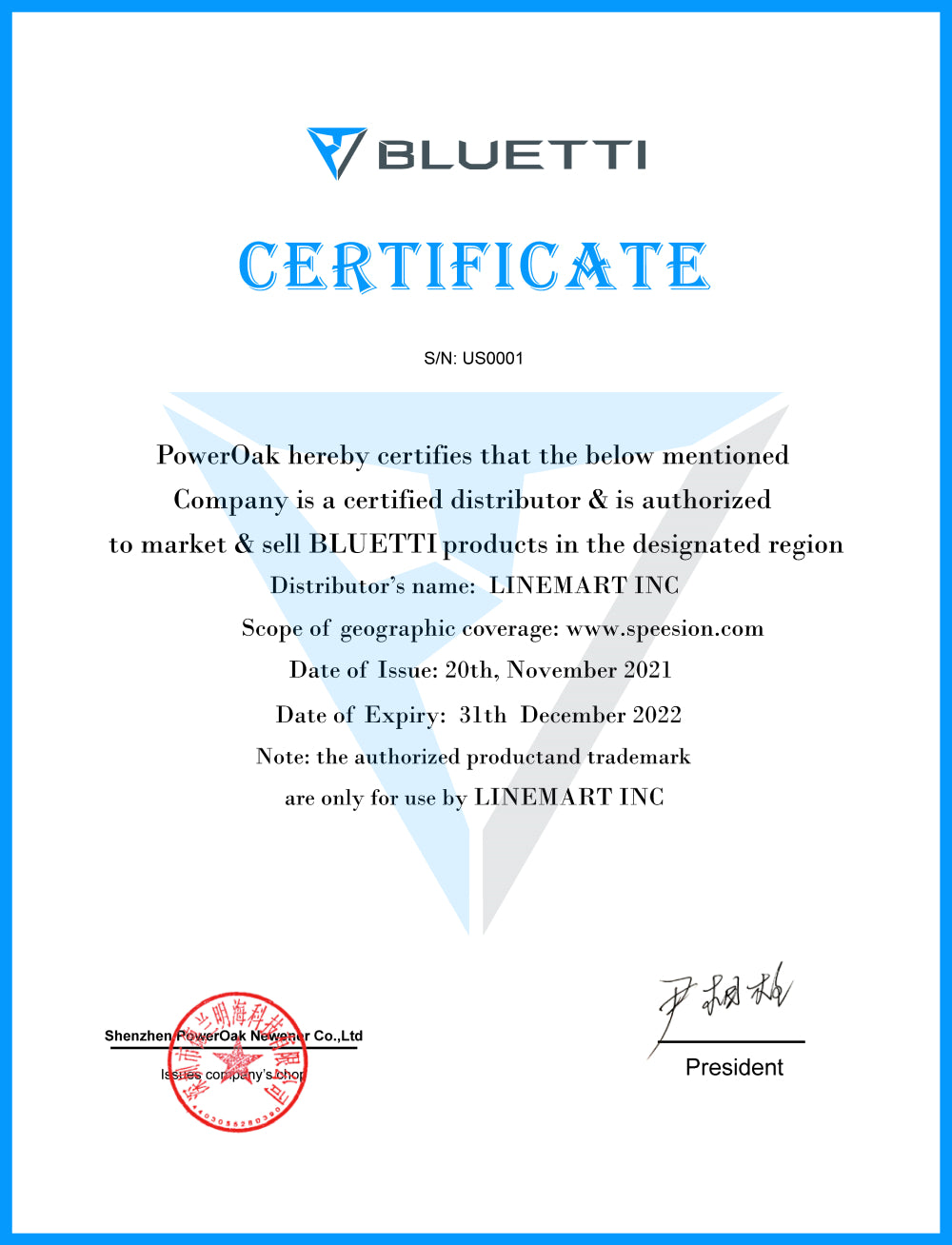 ---