It's possible to generate your own electricity or heat from renewable, or replenishable, sources of energy, such as the sun or wind. You can find out more about renewable and low-carbon heating options for your home.
Electricity generated at home can be used to power electrical appliances, or even an electric vehicle, reducing the amount of electricity you import and pay for from the grid.This could help you save money on your electricity bills, as well as contribute to reducing the carbon emissions of the electricity network.
More and more families have already generated electricity from either solar or wind, and renewables are quickly becoming a common sight across the world.
What type of renewable energy is right for me?

There are different technologies available, each with its own benefits and considerations. Our technology pages below can help guide you through the options for installing renewables in your home.Alternatively, explore our advice pages on renewable and low carbon heating options.

If you just want to try renewable power, you can start by using portable power stations and foldable solar panels.
Speesion Explorer 550Wh/500w Outdoor Portable Power Station is a nice choice with affordable price and good quality.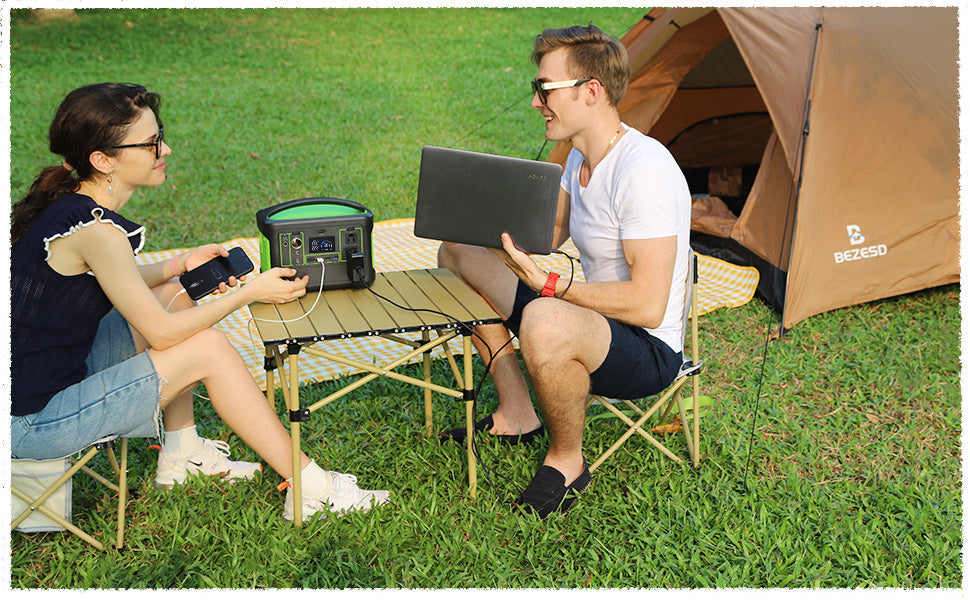 Multifunctional outdoor power supply: Portable Power Station is a rechargeable battery-powered generator. Equipped with an AC outlet, DC carport, and USB charging ports, they can keep your gears powered, from smartphones and laptops to CPAP and appliances like mini coolers, electric grills,s coffee makers, etc.

Most of your small car electronic devices, such as car coolers, air pumps, car vacuum cleaners, and laptops could be powered by the standard 12V 10A USB port, 2.4A USB port, and QC3.0 fast charging port.

Outdoor safety USB power supply: Pure sine wave inverter ensures a safe power supply for laptops, electric ovens, and other sensitive equipment without damage, which can reduce audible and electrical noise; Overvoltage protection, overcurrent protection, and overheating protection is supported. If you use a device exceeding 500W or using a high-power product continuously for a long time, it will stop working to protect itself (portable power station).

Enjoy a worry-free camping trip with a power station: Easy to take with the perfectly designed easy-to-carry handle, there are lights on the side of the generator, that could be used to illuminate the camping outdoors. 

4 Ways to Recharge: Wall socket, Vehicle's 12V output, Electric generator, Solar panel.