Free Shipping
on all US orders
Brand Authenticity
100% genuine products
Free Returns
online and in-store
Online Service
Outstanding Customer Service
Higher energy conversion rate: With a long-lasting ETFE (Ethylene tetrafluoroethylene) thin film surface, the Vanpowers 200 panel has up to 95% transmittance which can absorb 40,000 LUX or more sunlight to improve charging speed. We use high-efficiency SunPower solar cell single crystal, compared with polycrystalline materials, they have a higher conversion efficiency of up to 23%, it's ideally suited for outdoor life and even unexpected power outages.
Power it all: The product is equipped with these four output ports: MC4 to Anderson, DC5521, DC7909, and a car output, which can charge mobile phone batteries, smartphones, laptops, cameras, etc. at the same time. 200W solar panels can increase the input power and reduce the charging time of the power station by connecting several solar panels in series, giving you enough power for any adventure.
Built to last: With advanced ETFE-laminated technology, solar cells offer weather-resistant outdoor durability and longer life. The panel is built with a long-lasting ETFE coating and the IP65 junction box is designed to withstand any scratches and water splash, perfect for camping, fishing, hiking, and much more. (Prevent exposure to rain or no soak in water)

Foldable design, easy to carry: With a sturdy handle, you can take the Vanpowers 200 anywhere else for camping or leisure. Folding design takes up very little space in the car, making travel more convenient. 
In the box: 1.200W solar panel; 2.A protective bag; 3.4 in 1 cable: MC4 Connector to Anderson, DC5521, DC7909, and Car Charger; 4.200W solar panel user Manual
Please Mind These While Solar Recharging:
1. Recharging time varies from different locations, temperatures, weather, etc. The actual time may be different.
2. During recharging, keep your portable power station away from heat and direct sunlight in order to extend its life span.
3. When you use the Parallel function please note the solar panel output power is affected by the limited input power of different power stations.
 Click To Download Vanpowers 200W Solar Panel User Manual
MORE POWER MORE FUN
Equipped with Sunpower monocrystalline silicon solar cells, Vanpowers SP200 solar panel conversion efficiency is as high as 23%. With ETFE up to 95% light transmittance, which can absorb 40,000 LUX or higher intensity of sunlight, it performs better than polycrystalline solar panels in low-light conditions and much higher than the market's average. And 45-degree folding bracket is the optimal angle is fully absorbed sunshine.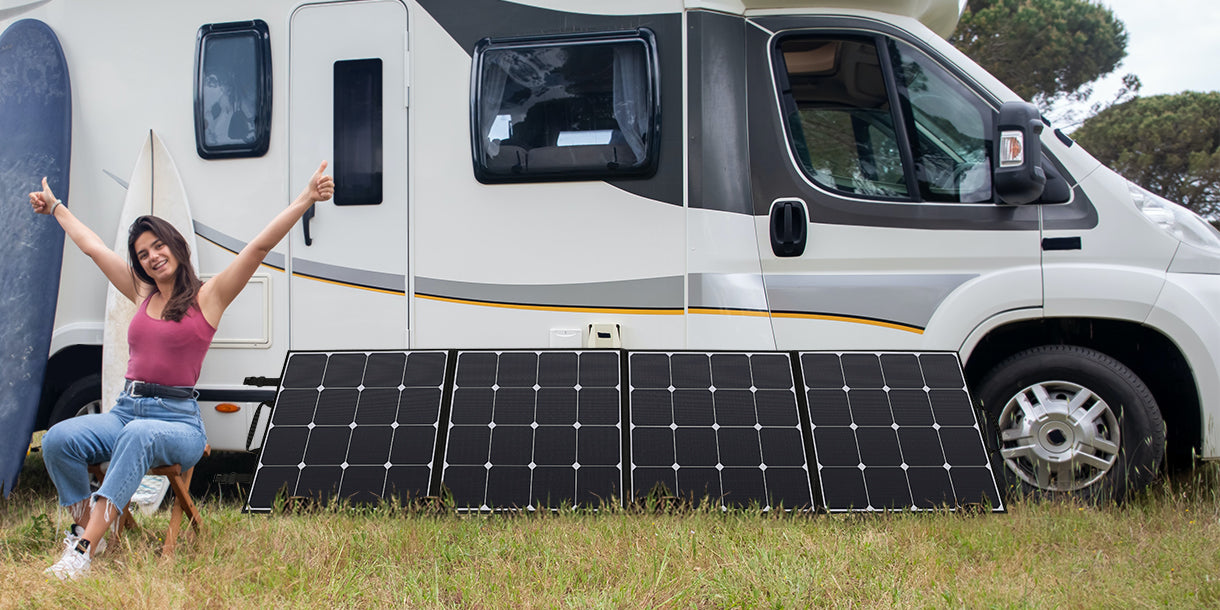 DURABLE, DUST & WATER RESISTANT
The Vanpowers 200 Solar Panel has IP65-rated dust and water resistance, no deformation, fading, and anti-scratch wear, which is ideal for outdoor activities like camping and hiking. ETFE film provides extra protection against ultraviolet light, prolonging the lifespan of the product. A double zipper storage bag help store and protect the cable and ports in a storage bag.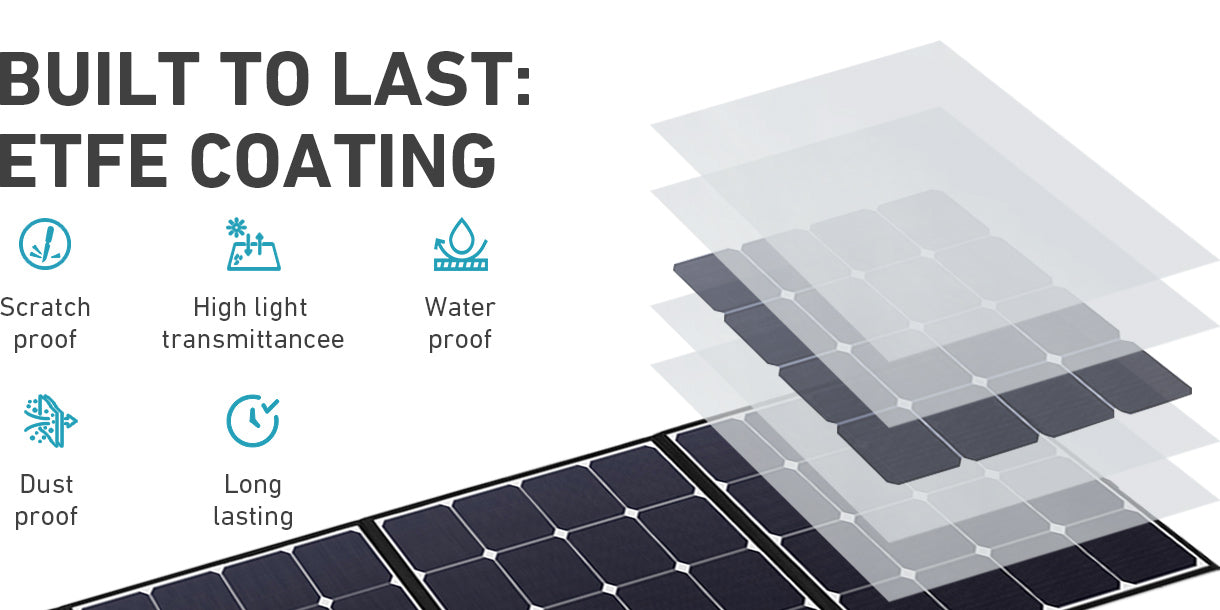 EXPANDABLE FREE GREEN CLEAN ENERGY
We always strive to capture the possibility of utilizing a more powerful resource method through mother nature - the Sun. Our SP 200W Portable Solar Panel is here to do the work. You can connect it in series or parallel for more solar power to charge your power station, building your off-grid power system quickly. Note: The optimal number of solar panels in series or parallel is two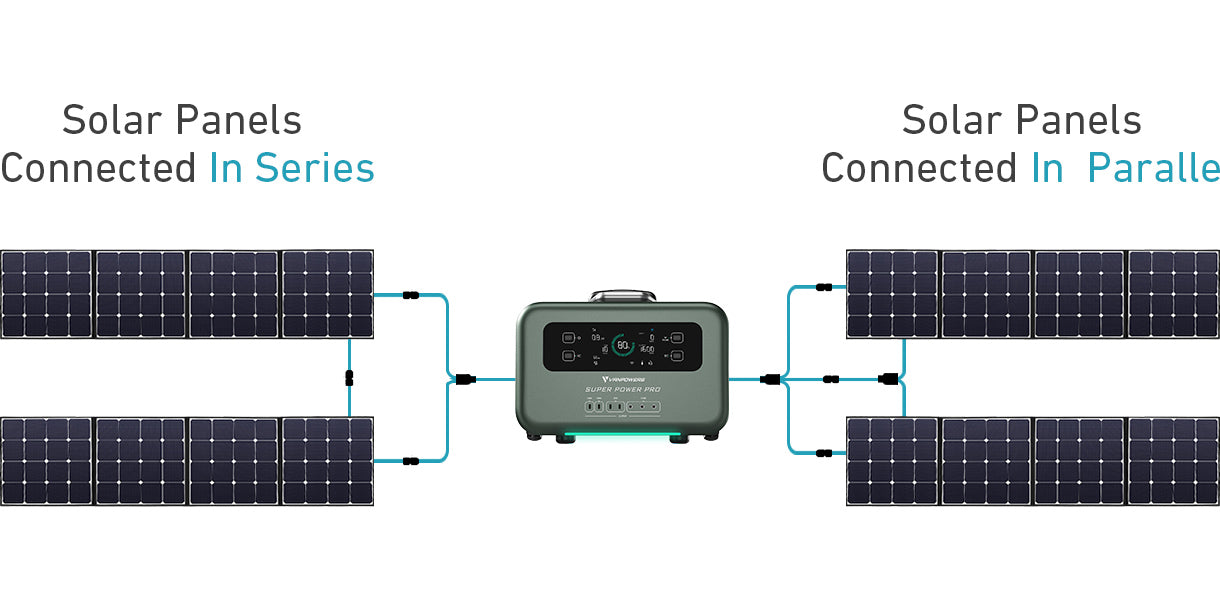 MAKE YOUR OUTDOOR LIFE BE EASIER
Vanpowers SP200 foldable solar panel, foldable, and compact, weighing just 7.3kg, comes with its own carry case, so you can take it anywhere. Once you arrive at your destination, simply unfold it and open its 4 fixed kickstands to get your sun exposure just right.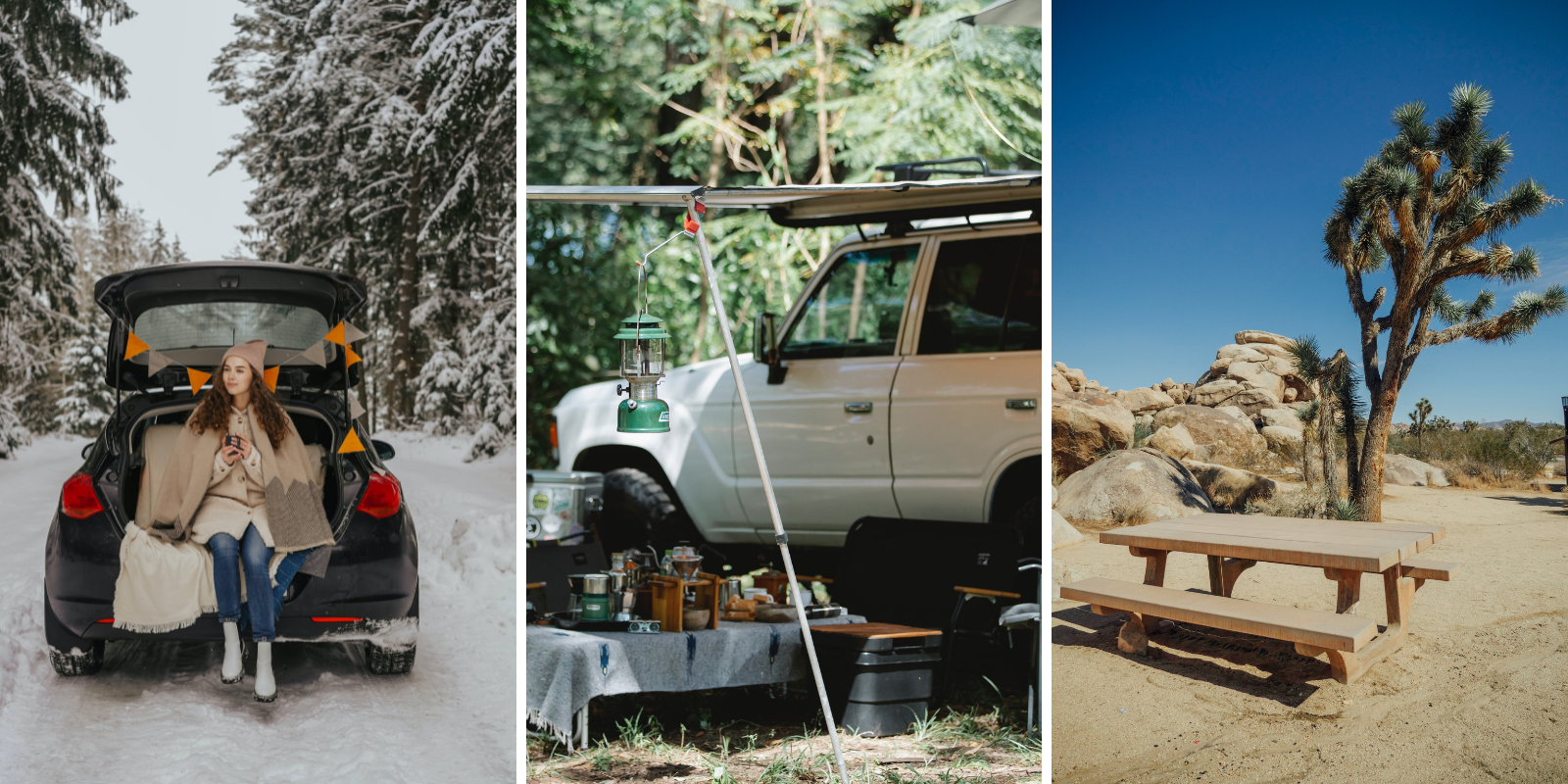 WHAT'S IN THE BOX
1.200W solar panel
2. A protective bag
3.4 in 1 cable: MC4 Connector to Anderson, DC5521, DC7909, and Car Charger
4.200W solar panel user Manual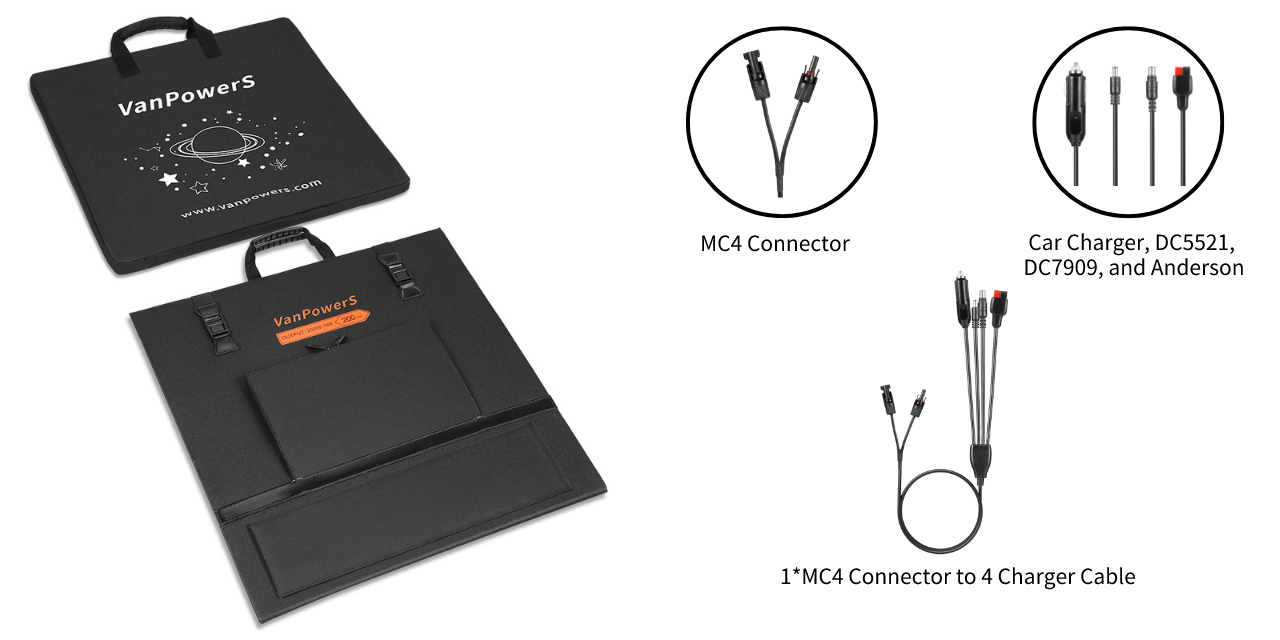 TECHNICAL SPECIFICATIONS

Shipping policy
Speesion provides free standard shipping service for all online orders. With a local warehouse in the United States, it takes an average of 3-8 business days (excluding public holidays and weekends). Note: Shipping time varies by region/logistics.
All products sold on speesion.com are guaranteed to be delivered within 14 business days. If you have not received your products after this time, you are entitled to a full refund after a postal inspection.
Returns Policy
We offer a 30-day hassle-free money-back guarantee. This only applies to products purchased directly from Speesion. For all other purchases, please contact the retailer/distributor you purchased from directly and follow their return policy.
Generally speaking, if the customer receives the product, contact us to return it. After the customer returns the goods, we will refund the customer in 4-7 working days. We will refund your order directly from the backend of the Shopify website or via PayPal.